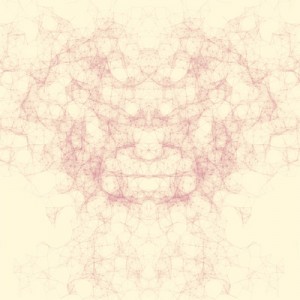 Artist: XZICD
Title: Dren Live Set
Label: Crazy Language Netlabel
download release: http://bit.ly/fvEWZx
download artwork: http://bit.ly/h8YJnm
Description of the project by Francisco Godinho
\\\ At One Go ///  Dren is inspired by old-school analog electronica shows, in which the machines are at the basis of the sound.
The whole set uses digital software directly in MIDI, meaning that although I start from a certain patch – the progression is variably infinite and never the same as all the changes are made directly on the sound itself (rather than just modifying pre-existing audio with external effects).
Without sticking to a specific musical genre i tried to change my sonic approach each time so that the flow of the tracks is constantly fluctuating and changing as opposed to the solid / defined state of a 'recorded' song.
Assigning small tasks to myself, such as trying to emulate vintage analog synths with modern software and making my own synthesized drum kits encouraged me to exercise using different techniques and to problem solve while improvising.
It was also great fun!
---
Tracklist
1. Dren 010611 (internal recording @ home) – 00:43:38
2. Dren 120610 (external recording @ Toma Lá Arte cultural event) – 00:38:33
Videos:
http://www.youtube.com/watch?v=uxOR2iYcavM
http://www.youtube.com/watch?v=asEKWDqHH5s
http://www.youtube.com/watch?v=SMlGZ4DlvwA
http://www.youtube.com/watch?v=qV5aVKVZLHI
---
style: electronica, experimental, acid, old-school, abstract, glitch
format: mp3
time: 01:22:11
______________________________________________________
the tracks are under creative commons: by-nc-nd
http://creativecommons.org/licenses/by-nc-nd/3.0/
______________________________________________________
All audio and visuals: Francisco Godinho
Mastered at Hexagon Heaven studio by Francisco Godinho
Facebook: www.facebook.com/#!/pages/XZICD/110173042346903
Myspace: www.myspace.com/xzicd
Artwork Made In Processing
www.processing.org
Cover Arrange: Diogo Gil
Video Footage: Mariana Fernandes, Ricardo Sousa
Live Visuals: Isabel Fernandes
______________________________________________________
released by Crazy Language
http://www.crazy-language.de/
http://www.myspace.com/crazylanguage
http://www.soundcloud.com/crazy-language
http://www.lastfm.de/label/crazy-language
http://www.archive.org/details/crazy-language
http://b4.sonicsquirrel.net/detail/label/crazy_language/514