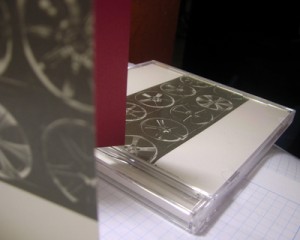 Keith Mason is an Australia native hailing from Tasmania. Keith spent the early part of his musical career adding his guitar efforts to Hobart based underground bands Vodka Party, Karoake For My Shadow, Kind Winds, and White Woods. His solo efforts began in 2003 with the an EP entitled K Mason 1. Since the release of K Mason 1, Keith has developed a live performance incorporating elements of his recorded work with his own personal style of improvised guitar – touring through Australia as well as supporting international touring acts.
For his sophomore solo effort, released 6 years after the initial EP, Keith takes on live vocals and his signature brand of outsider guitar noise layered on a bed of found, broken, borrowed, recycled or otherwise discarded instruments. This release was mastered by Casey Rice of Tortoise.
2 (EVILS) initially presents with slow, droning bass and demented blues guitar gathered from some lone prairie where the whole world slows to a crawl and the landscape begins to melt around your every footstep. As the first piece builds a melancholic piano from a ghost town in the desert helps the guitar find its way into a psychedelic folk song that seems as if it could have come from an old western film where the pioneers lived their lives harvesting peyote.
As the CD continues into following tracks,  more of the neo-psychdelic folk unfolds. The guitar noise and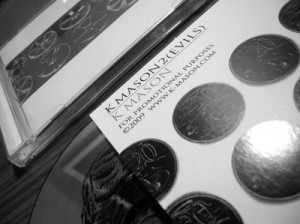 plodding bass lines will remind you sometimes of old Birthday Party songs with bits of Dome wandering through the mix –  while at the same time being completely and utterly different. Small bits and pieces of sonic memories float through the dusty landscapes and combine to form a unique new tale. There are elements of many styles of music here and a lot of clever sounds layered. I would recommend listening in headphones as it allows you to focus on the much higher  level of detail that could be lost in more casual listening.
Overall, K MASON 2(EVILS) is a clever and fairly diverse work that holds together  stylistically throughout and is worthy of attention. It is a work that evokes many visual images and therefore serves as a great soundtrack to any number of stories that might unfold in your mind while listening.
For further information about Keith Mason, his projects or to puchase a copy of 2(EVILS) visit www.k-mason.com.