With the rise of the internet as a means of mass communication, the rapid increase in bandwidth available to consumers at a low cost and the imminent collapse of the commercial music industry – netlabels have been rising from the ashes for many years now. The internet offers a limitless sea of free audio works  by some extremely talented artists and sound experimenters. Where once there were padded bubble wrap envelopes of the DIY cassette culture and cardboard CDr mailers of the early bedroom labels, we now have wires and bytes and wireless transmissions that bring the music from around the world right into our living rooms, almost instantly.
This new, recurring  addition to (dis)PERSE, will frequently feature a netlabel or netlabel release. This feature will generally be something we ran across, available for free download, that we really enjoyed or a backgrounder on a netlabel who, we feel,  consistently releases quality work.
SO, now onto  what's new for this week?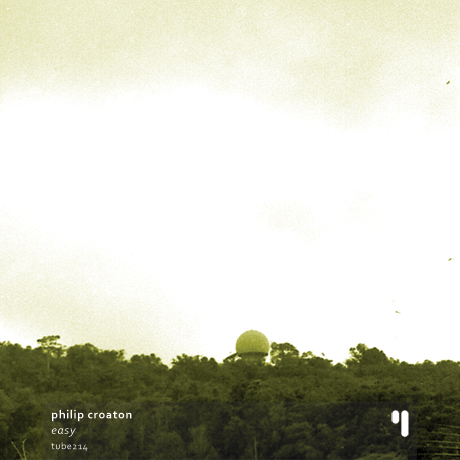 artist: Philip Croaton
title: easy
label: test tube
serial: tube 214
runtime: 35′ 18″

Russian ambient master Philip Croaton returns home, this time with a reissue of a 2008 CDR-only (and very, very limited) release called 'Easy'.
Once again, he worked with long-time collaborator Ilia Belorukov on saxophone but also with Maxim V. Komov on guitar and Tatiana Komova on spoken word.
'Easy' is a deep ambient masterpiece, with heavily melancholic and sometimes dark soundscapes. Sci-fi soundtracks also come to mind when listening to 'Abandoned', specifically Cliff Martinez's 'Solaris' work – curiously or maybe not, this film is a remake of a 1972's original, by Andrei Tarkovsky, famed russian filmmaker. Another film that comes to mind is 'Stalker' (1979), also from Tarkovsky, but in this case is the ambient of the narrative itself that Croaton's music evokes, post-apocalyptic and abandoned facilities, near damaged nuclear plants and the like. 'Stalker' also inspired a video-game franchise with the same name (also russian made) in which 'Easy' would fit like a glove as soundtrack.
'Abandoned' is easily the best and most accomplished track by Croaton on this release, a true ambient masterpiece, simple, dense and deeply nostalgic.
The production design and mastering is also of note. Every single bit of 'Easy' sounds as if it was processed using very old, very vintage synthesizers and devices, giviing it all a sense of russian analogue production. You imagine rooms filled with wall-heigh electronic machinery working to produce all the sounds you hear.
Awesome work! – Pedro Leitão