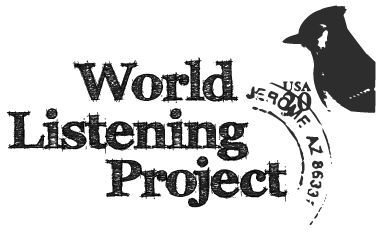 WORLD LISTENING DAY
Download the official press release here
You are invited to participate in the first World Listening Day, which happens on Sunday, July 18, 2010. The purposes of World Listening Day are:
to celebrate the practice of listening as it relates to the world around us, environmental awareness, and acoustic ecology
to raise awareness about issues related to the World Soundscape Project, World Listening Project, World Forum for Acoustic Ecology, and individual and group efforts to creatively explore phonography
to design and implement educational initiatives which explore these concepts and practices

July 18 was chosen as the date for World Listening Day because it is the birthday of the Canadian composer R. Murray Schafer. Schafer is one of the founders of the Acoustic Ecology movement. The World Soundscape Project, which he directed, is an important organization which has inspired a lot of activity in this field, and his book Soundscape: The Tuning of the World helped to define many of the terms and background behind the acoustic ecology movement.

Here is how you can participate in World Listening Day:

You can set aside some time when you pay attention to your soundscape.
You can organize a listening party when people play field recordings.
You can organize a soundwalk.
Other possibilities…

For more information contact: worldlistening@gmail.com

THE WORLD LISTENING PROJECT (WLP) is a not-for-profit organization devoted to understanding the world and its natural environment, societies and cultures through the practices of listening and field recording. The WLP was founded in 2008 and is supported by the Midwest Society for Acoustic Ecology, a membership organization and regional chapter of the American Society for Acoustic Ecology, affiliated with the World Forum for Acoustic Ecology. The WLP maintains a website and online forum about its artistic and educational activities. These include the use of radio and web-based technologies, conducting public workshops, forums, and lectures, as well as participating in exhibitions, symposiums, and festivals. To learn more and become involved in the WLP's activities please subscribe to our discussion group.